Dumpster Rental Waterford MI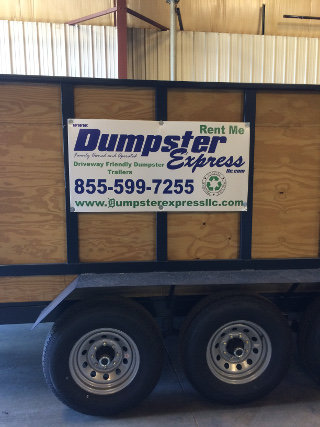 We here at Dumpster Express LLC are a family owned, locally based and locally operated dumpster rental company that services the Waterford MI area. Not all dumpster rental companies are created equal and we feel like we are above the rest! We know that it can be costly and annoying when your dumpster is not on site when you need it. Other dumpster rental companies can keep you waiting but Dumpster Express LLC won't. We will drop off a driveway friendly dumpster and pick it up in a timely manner for each and every customer in the Waterford MI area. We will provide responsive, personal service and on time delivery and pick ups. This is our promise to you and all of our customers living in the Waterford MI area!
We stand behind our services and won't let you down.
Some of the services we provide for our Waterford MI customers:
Well maintained waste dumpster containers and trucks
Fair and honest pricing
Personal service (if you get voicemail during business hours we will call you back within the hour)
Reliable dumpster drop off and pick up (keeping your job on schedule and on budget)
The kind of service and attention you would expect from a trustworthy business partner
Fully insured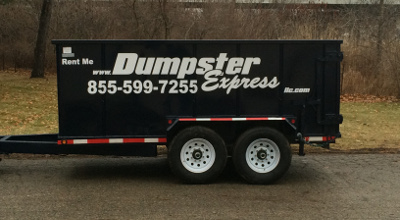 We rent rubber wheeled trailers in Waterford MI!
We carry driveway friendly, rubber wheeled trailers. These trailers come in 3 different sizes and won't damage your driveway. We can deliver these rubber wheeled dumpsters to your house or jobsite in Waterford MI. Click here to see our full line up of dumpsters and trailers for rent in Waterford MI.
We take our business services very seriously here at Dumpster Express LLC. We value our customers in Waterford MI and their time. Our rent-a-dumpster services are second to none. So if you find yourself needing a dumpster in Waterford MI please give us a call and let us serve you!
Call Today! 1-855-599-7255
Dumpster Rental Toll Free
Company Hours
Open 7 days a week for your convenience
8:00 am to 8:00 pm
If we don't answer the phone, please leave a message and we will get back to you within the hour!